After click "Buy Now", the item are placed in PRIVATE WAREHOUSE.
Destroyer Mikazuki 1943

Status

In Stock

Qty

Price

$10.26 USD

Subtotal
In Stock 3-5 days
1/700 Destroyer Mikazuki 1943
$10.26 USD $12.83 USD
This item is limited to 4 per person.
In Stock: Orders usually filled within 3-5 days.
Description
This is an injection-plastic ship model kit.
Most of the commercialization of Mutsuki-type destoyers happened immediately after the start of the Pacific War. Following the destroyer Fumetsu, the destroyer Mikazuki, which was converted into a high-speed transport destroyer during the war, was commercialized. The Mikazuki differed from other ships in that it removed two of the four main guns, removed one torpedo launcher, and tripled the anti-aircraft armaments. Due to modifications it underwent during the war, its rear chimney was half the size it had been earlier, giving it a unique look. It also had paravans and other sweeping equipment on its rear deck, and this newly-molded part is included in the kit, as are a new deck, gun chamber, anti-aircraft gun pedestal, machine gun pedestal support, thin chimney, and large motor boat. Order it for your own lineup today!
*To customers who have purchased this product, please note that the original assembly instructions contain an error. Please few the below images for the revised sections of the instructions: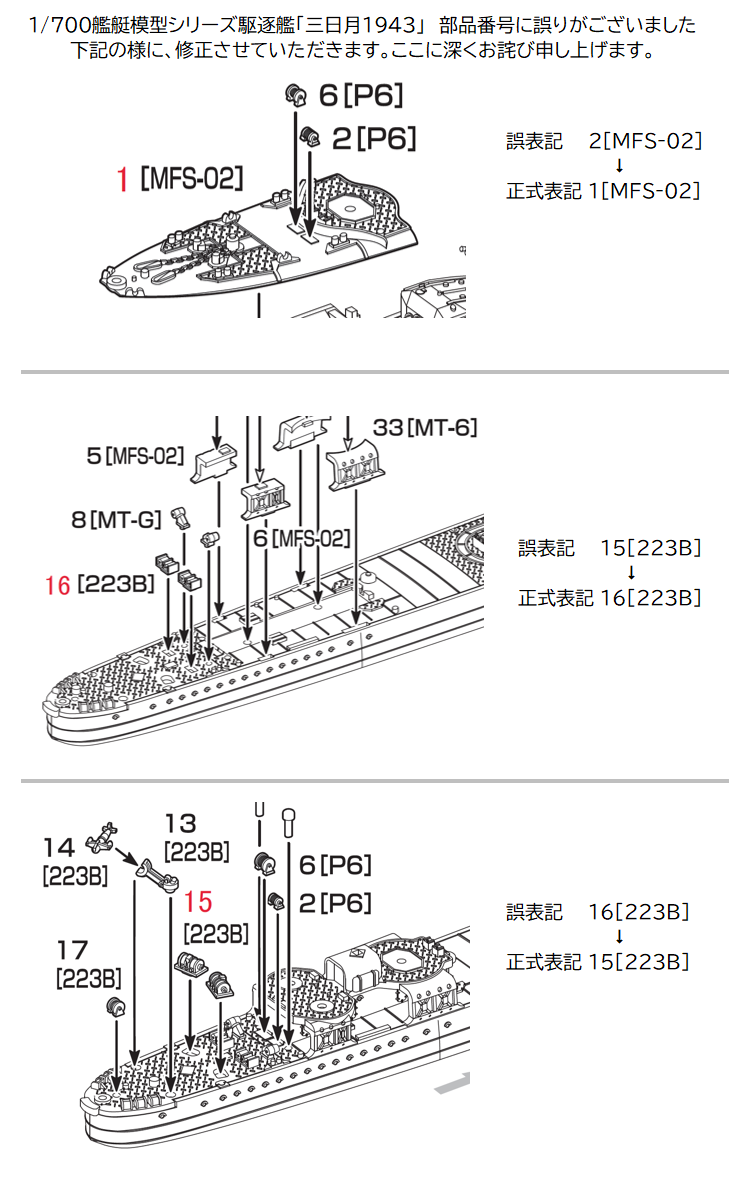 Details
Code: YMSNV13
JAN Code: 4571397020453
Release Date: 2022/08/06
Category: Ships
Item Type: Ship Kits
Manufacturer: Yamashita Hobby
Item Size/Weight: 22 x 10 x 3.5 cm / 110g
Could not add to cart.
Could not add to wishlist
Could not remove from wishlist